Work with Liz
Liz doesn't have the answers…but you do!
As a certified and experienced professional coach, Liz is expert at listening with a discerning ear to understand your unique challenges and desires, and reflecting back creative solutions that fit your needs.
Whether you seek individual coaching, a speaker/trainer for an upcoming event, or implementation of a hybrid leadership acceleration program to achieve sustainable behavior change in your organization, it's worth making a call to Liz to explore possibilities.
Liz Garrett is an internationally certified coach, trainer, speaker and author. She specializes in whole-being well-being to help professionals beat burnout and enjoy a meaningful, sustainable, lucrative career.
2020 OFFERINGS
Podcast and Radio Guesting
Invite Liz into the conversation with audiences who want to get real about claiming health, wealth, and happiness. A warm and approachable guest, she offers practical and unique insights about…
How to wake up wanting to go to work.
How to find time in your busy day to eat a little better, move a little more, and sleep a little deeper.
How to give up busy-ness.
How to pivot your career NOW. How to reclaim your brain from digital distraction.
How to develop and apply S.Q. (Spiritual Quotient) as a new-decade leader.
Enjoy these sample conversations…
Honest Conversations with Guest Nicol Moeller
–
Journal with Jenny
Enjoy a series of podcasts I've recorded for you with my friend Nicol Moeller, an exceptional breath work facilitator & guide, actress, and heart-centered women. Here we will let you in on our conversations as both of us are growing & understanding ourselves better. These are intimate talks between Nicol and I where we make ourselves rather vulnerable, so please listen with a gentle ear and an open heart. And as always, I'll include a journal prompt in the episode. Learn more about our retreat here: https://tinyurl.com/ajx57mf3 If you liked this episode, make sure you subscribe, leave a review, and tell your friends! I would be incredibly grateful. — This episode is sponsored by · Anchor: The easiest way to make a podcast. https://anchor.fm/app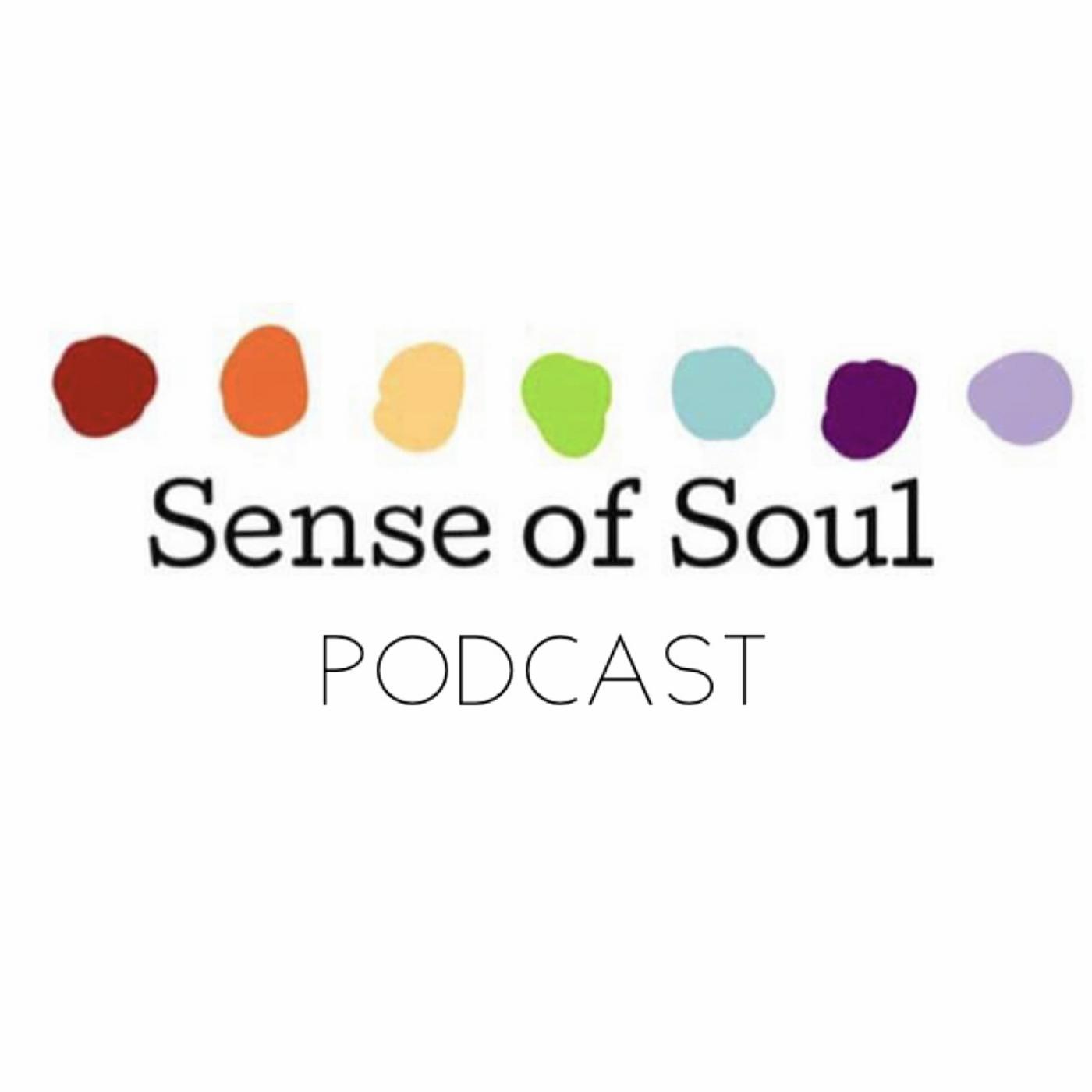 Today on Sense of Soul we have International Speaker Sunil Godse! The podcast host of "The Intuitive Wake up Call Podcast Series!" Sunil has inspired thousands of people, teaching them how to use their intuition, enlightening them on how to establish trusted relationships with others, helping them avoid failure and setting them on a path to incredible success in their personal and professional lives, topics taken from his two critically-acclaimed books,"GUT!  What is it. How to trust it. How to use it." and "Fail Fast. Succeed Faster." Sunil shares his personal story of ignoring his intuition and shares examples of his clients success. Sunil started the Intuitionology project where he helps others sharpen their intuition so that they find success in every area of their lives. https://www.sunilgodse.com 7 Day Challenge https://www.intuitionology.com Visit Sense of Soul at www.mysenseofsoul.com  Join our new Sense of Soul Patreon! https://www.patreon.com/senseofsoul
Download OneSheet_LizGarrett_2020
Download Liz's Resume
The Resilient Leader
In this pandemic year, Liz is exclusively focused on helping leaders and their teams BOUNCE FORWARD from the challenges of this crisis.
Custom-designed programs powerfully combine neuroscience, emotional intelligence, resilience practices and wellness basics to promote effectively dealing with stress, gaining clarity on a plan forward, showing up as your best self, and staying productively focused.
There is no one-size-fits-all solutions, here! Your needs are important and unique. Talk to Liz about what is possible for you or your organization.
Assessments, training and coaching facilitate deep and sustainable resilience and well-being in leaders as individuals, as well as their teams.
Workplace Workshops
Audiences love Liz's custom designed events/training/presentations to inform, inspire and implement real change. Set up a call to talk about what your group's needs. Anything is possible!
Leadership Acceleration
Transformational programming that combines assessments, training, individual coaching, and team or group coaching to achieve new levels of thriving within an organization. Creative solutions delivered over 6 to 12 month timeframe to get desired results.
Download Liz's Resume
Whole-Being Well-Being for the Individual
Beneath the stress and demands of your current life, before the emotional and physical wounds that altered your being, behind the mask you wear to just get through the day, there is the one-and-only True You. Get in touch with your unique gifts and talents, your heart-felt passions. True You is your reason for being. True You is your most valuable personal capital. True You is your competitive advantage.
Explore individual coaching and online self-study options HERE.